Features:
[Comfortable siesta time] The main design of the car seat pillow is to provide passengers with head and neck support when they fall asleep, thereby providing a more comfortable siesta time. The side pillows of the headrest are filled with a soft and thick memory foam pad, which is sufficient as a cushion. The pillowcase is made of leather and is easy to clean. Fits most cars with a headrest (the bar distance should be greater than 3.75 inches).
[Width and height adjustable] You can adjust the width between the two headrests by selecting the slot position on the telescopic support rod (minimum distance between the two pillows: 10.63 inches). The pillows can also be raised and lowered and rotated 180 degrees to accommodate various heights. If not needed, just lift them up to save space inside the car.
[Easy installation] The headrest can be removed, and it can be easily fixed on the headrest support bar. First, choose the right rubber washer to fix on the headrest of the car seat. Then fix the telescopic support rod to the rubber washer. Finally, tighten the cover with a screwdriver.
[Good care for passengers] Car seat pillows can comfortably support one side of the head and neck, relax the muscles, and prevent the neck from floating due to prolonged bending, fatigue and pain. And protect your head from knocking on the doors and windows. Take care of your family, friends or business partners.
[Telescopic design] The telescopic support rod is made of high-quality ABS material, which is stable and safe. The width of the pillow can be adjusted according to the width of the seat. Note: Not suitable for all types of cars and can only be mounted on car seats with headrest levers.
1. What are the functions of car seat pillows?
The lack of head support can cause pain in your neck, and your head is always hit by the door and window when you sleep in a moving car. Therefore, please get a car seat pillow to make your nap time in the car more comfortable.
2. Features of our products:
① The pillow is equipped with a soft and thick memory foam pad, which is suitable as a cushion.
② Leather pillow case, easy to clean.
③Adjustable pillow width, suitable for every passenger.
④ 180 ° rotation, suitable for passengers of various heights, saving space.
⑤High-quality ABS material telescopic support rod, stable and safe.
⑥ Detachable pillows are easy to install and store.
Specification:
Material: ABS + memory cotton
Size: about 36*20*11cm/14.2*7.9*4.3 inches;23*13*3cm
Packing List:
1*Car Pillow
2*Lever End Caps
1*Tool Kit

1*Manual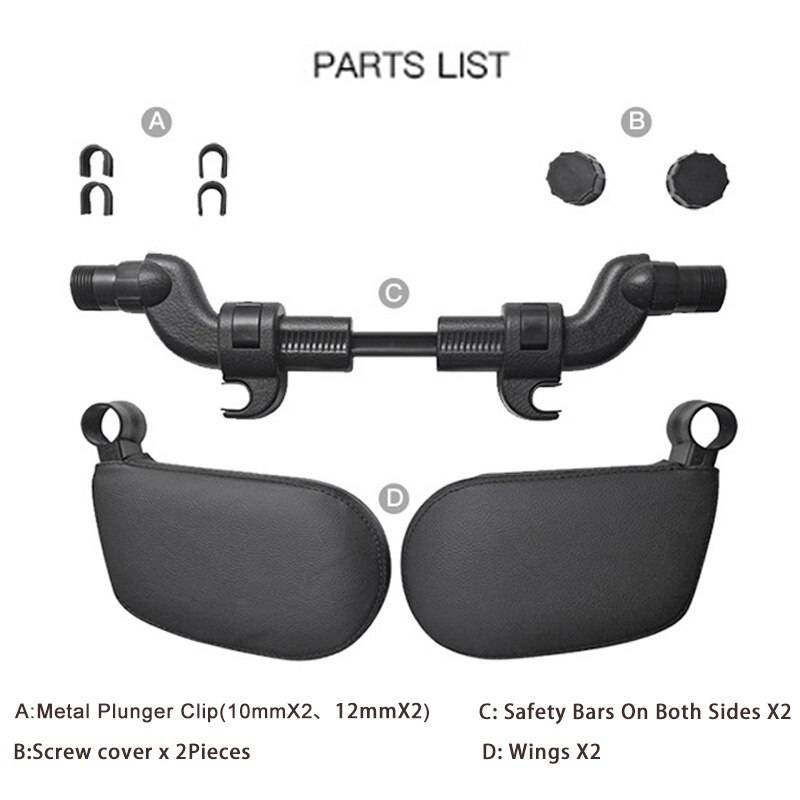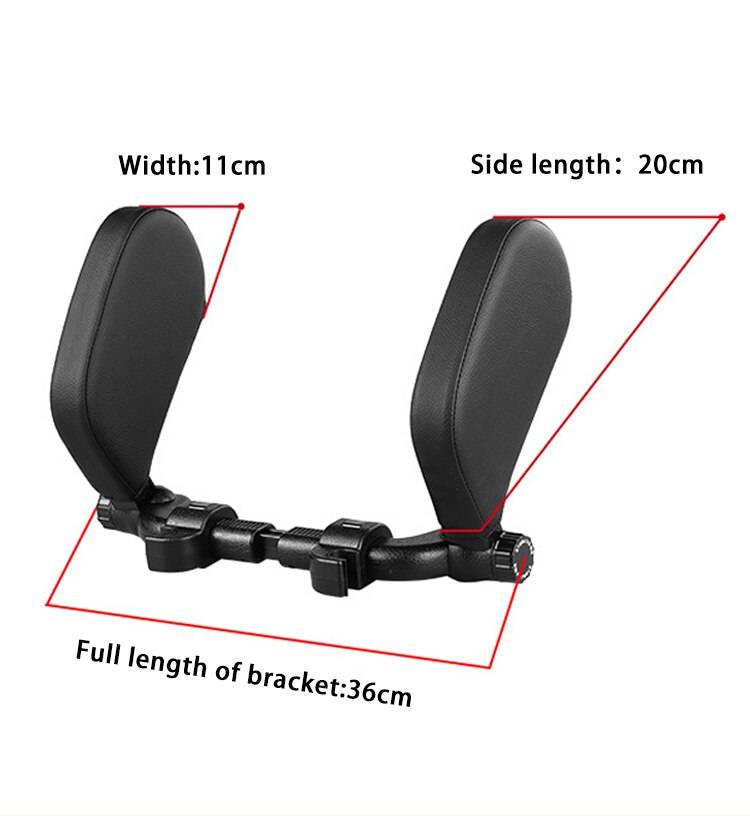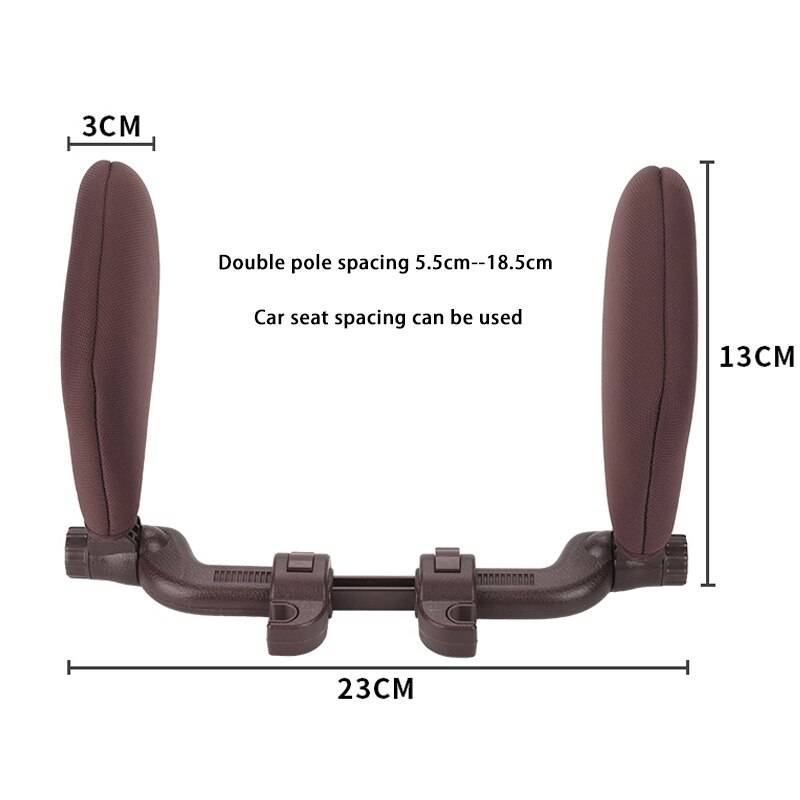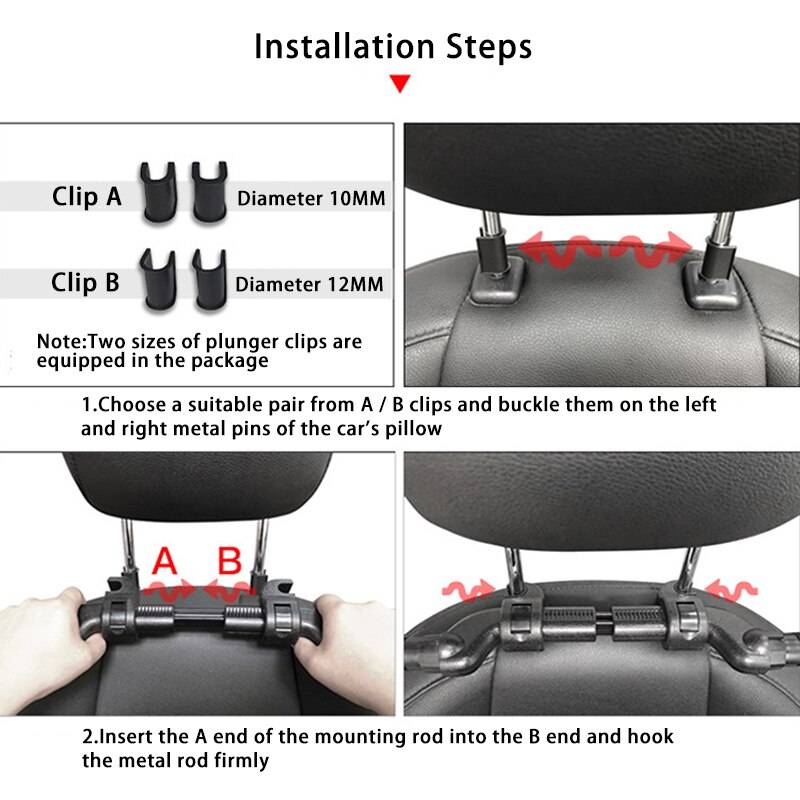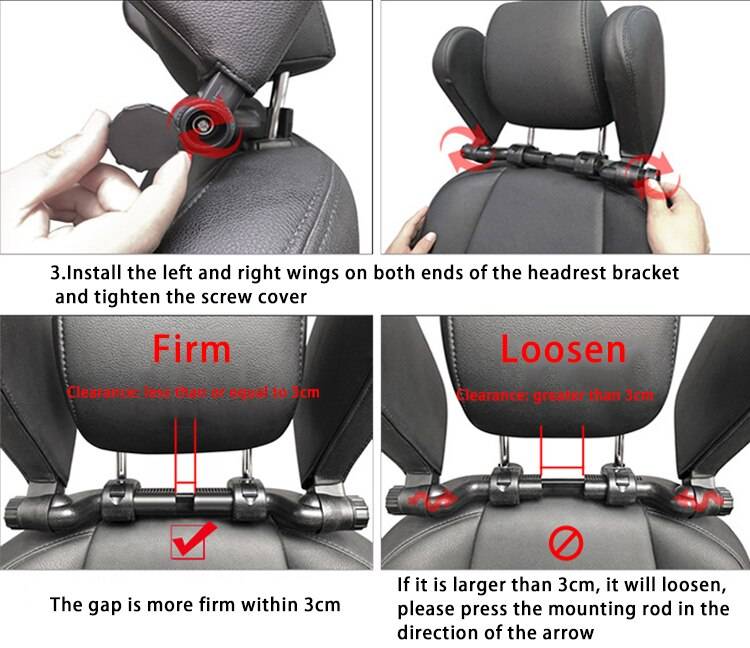 1 . We will send out your goods within 1-3 WORK DAYS after verification of the payment and confirmation of the order. We always try our best to ship as fast as we can, in case of any delay, we will inform you in advance.
2 .If the package is lost and you didn't get the package in 60 days, please contact us first ,we will resend you a new vinyl and new tracking number.
3. We will send you tracking number after we send the package ,all the item can be tracked online!
4. Usually delivery time will be 14-30 days.
Brazil: Usually delivery day 14-70 days. Other country will be about 14-30 days. Need to proved VAT tax number, or, we didn't pay for any loss for your parcel.
Russia also a little bit longer , need 14-40 days usually.
If you don't get the package in 60 days or 30 days your package have no change in shipment, we will help you..
5. If you didn't get the package, and you want us the extend the delivery time limited, you can leave us comment in the order.
6. We are not responsible for any custom duty or import tax.